The body of the tote is 5 1/2 inches across and 6 inches tall by itself. PLUS the strap. The purse will stretch much more.(13.97 cm x 15.24 cm)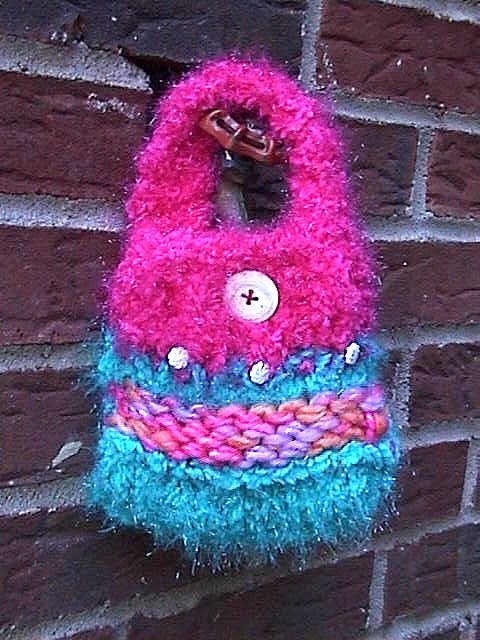 I hand knitted the HOT PINK top area of the purse in the rib stitch for a very stretchy effect. The body of the purse is done in stockinette stitch and garter stitch for a cute variation in stitches.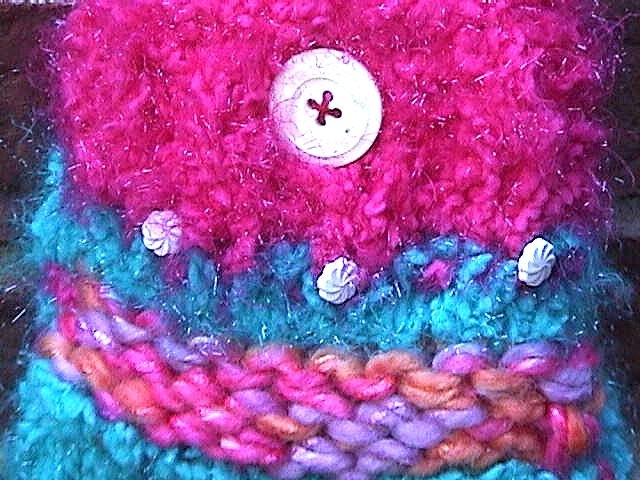 The three whipped cream looking buttons adds such a beautiful gesture to this alreadly lovely purse.

It fits nicely on the wrist as a wristlet. Just insert your essentials and slide it onto your wrist.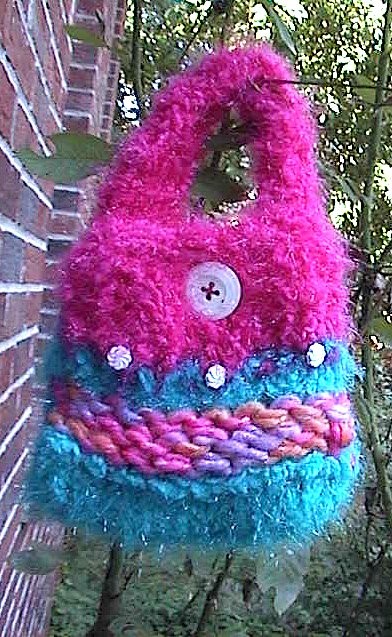 There is plenty enough space for your cell phone, lipstick, lip balm, your keys, and a small note pad.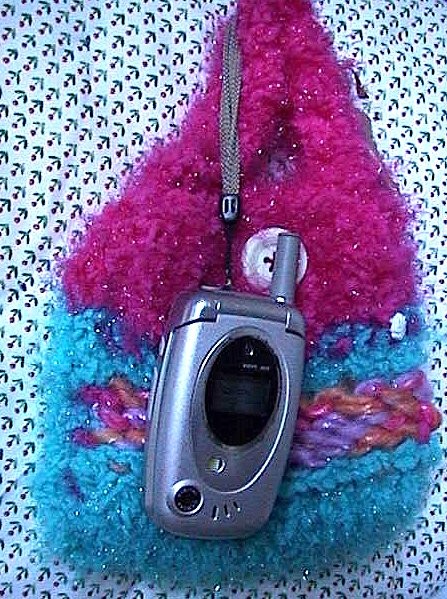 Fits nicely on your wrist.

Carry to school, church, outings, shopping, etc.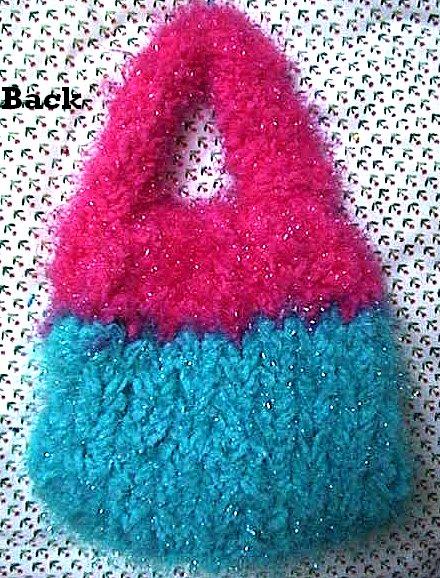 For some reason the camera created a purplish color along the BACK area between the pink and the aqua that is not there. The back is only two colors - hot pink and aqua.

From a smoke-free, pet-free home.

91908





+++ The items below are for sale; and are items that I made. They were listed on the Etsy handmade items shop. Click on either to view and / or purchase.




The items in the box above are for SALE, and are MY items that are listed on the Etsy website. Click on any item to view and/or buy. All made by me. All G-R-E-A-T. +++++++++


Here's The Current Temperature In Atlanta
+++++++++++++

*For your security in ordering from me*

(1. I have sold on eBay for over ten years. I offer a wider variety of items here on my website, but in order for you to gain a sense of security in buying from me here on my new website, you can view my ebay auctions, and view my eBay feedback by clicking on the link:Chicrafter

(2. I, also, sell on the Etsy, the handmade items site. See my items there by clicking on the ETSY button:


I gladly accept Paypal and US Postal Money Orders only. No personal checks at this time.


9-08-08

+++++++++

++++++++++

Copyright ©HandmadeDIVA.Com 2017 Copyright ©The QuiltSALAD Shop.Com 2017 All rights reserved.