Quilt Top is Apprx. 77 x 98 inches This is a new Scrappy Pinwheels Quilt Top that I made. Fabrics are pre-washed and good quality 100% cottons and some cotton/poly blends.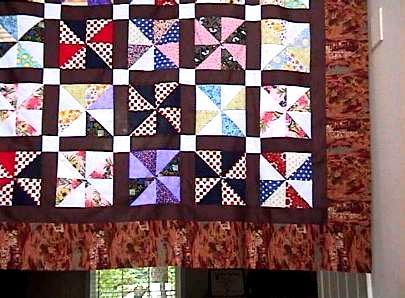 I spent many hours working on this quilt top.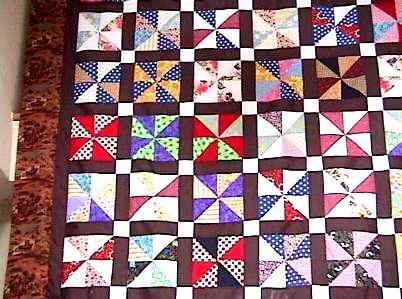 I know that you will enjoy quilting it; and using it for many generations.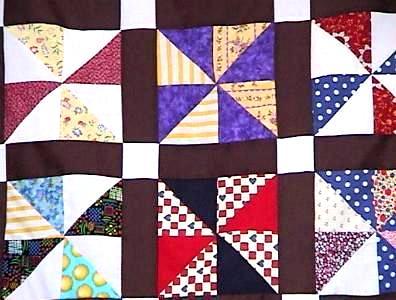 Notice the red white and hearts block in the photo above.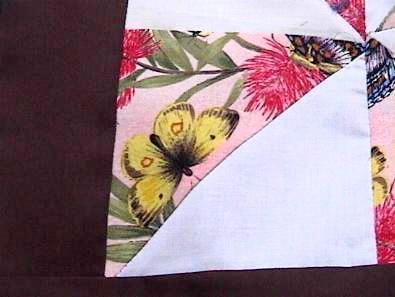 Notice the pretty florals in the blocks above.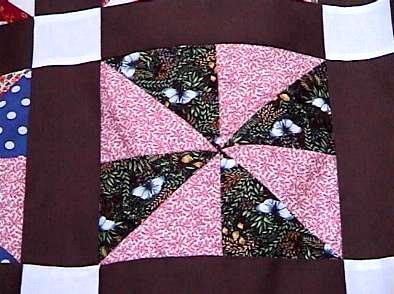 The border is very picturesque.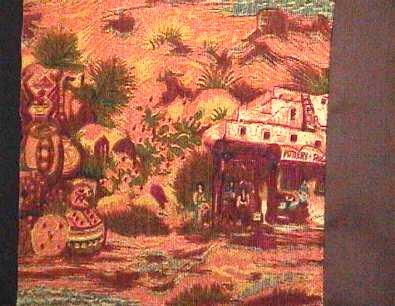 Make this a family heirloom. Use it throughout the year. Great for a wall, lap, bed quilt. This is the top only. You add batting, backing and your favorite quilting designs.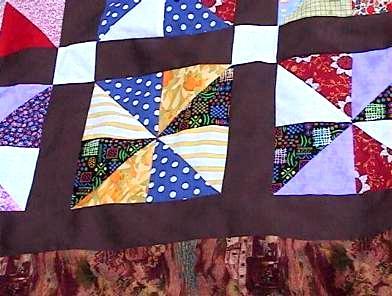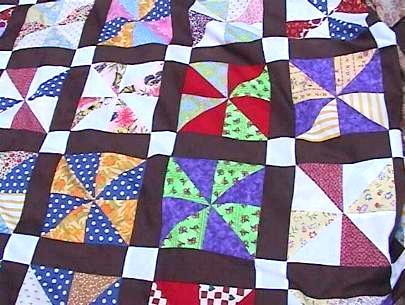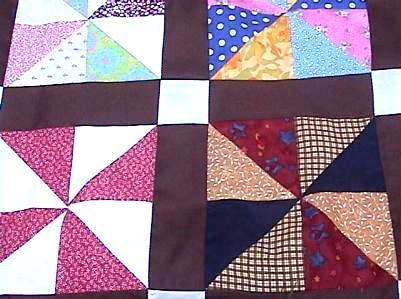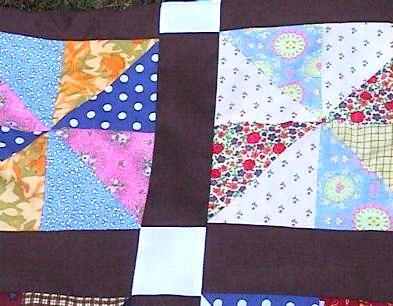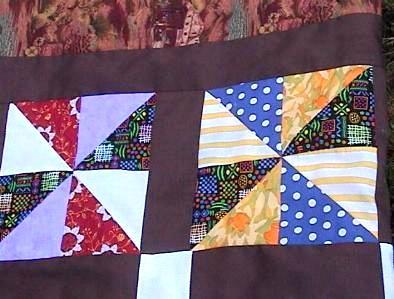 FROM A SMOKE FREE- pet free HOME.

Made in the U.S.A. in Atlanta, Ga.





+++ The items below are for sale; and are items that I made. They were listed on the Etsy handmade items shop. Click on either to view and / or purchase.




The items in the box above are for SALE, and are MY items that are listed on the Etsy website. Click on any item to view and/or buy. All made by me. All G-R-E-A-T. +++++++++


Here's The Current Temperature In Atlanta
+++++++++++++

*For your security in ordering from me*

(1. I have sold on eBay for over ten years. I offer a wider variety of items here on my website, but in order for you to gain a sense of security in buying from me here on my new website, you can view my ebay auctions, and view my eBay feedback by clicking on the link:Chicrafter

(2. I, also, sell on the Etsy, the handmade items site. See my items there by clicking on the ETSY button:


I gladly accept Paypal and US Postal Money Orders only. No personal checks at this time.


9-08-08

+++++++++

++++++++++

Copyright ©HandmadeDIVA.Com 2017 Copyright ©The QuiltSALAD Shop.Com 2017 All rights reserved.